Digital Transformation
Leading organizations like Amazon use proven Lean and Six Sigma methods to streamline and redesign processes.  They then use automation, robotics, Big Data analytics and AI machine learning to enable Digital Transformation.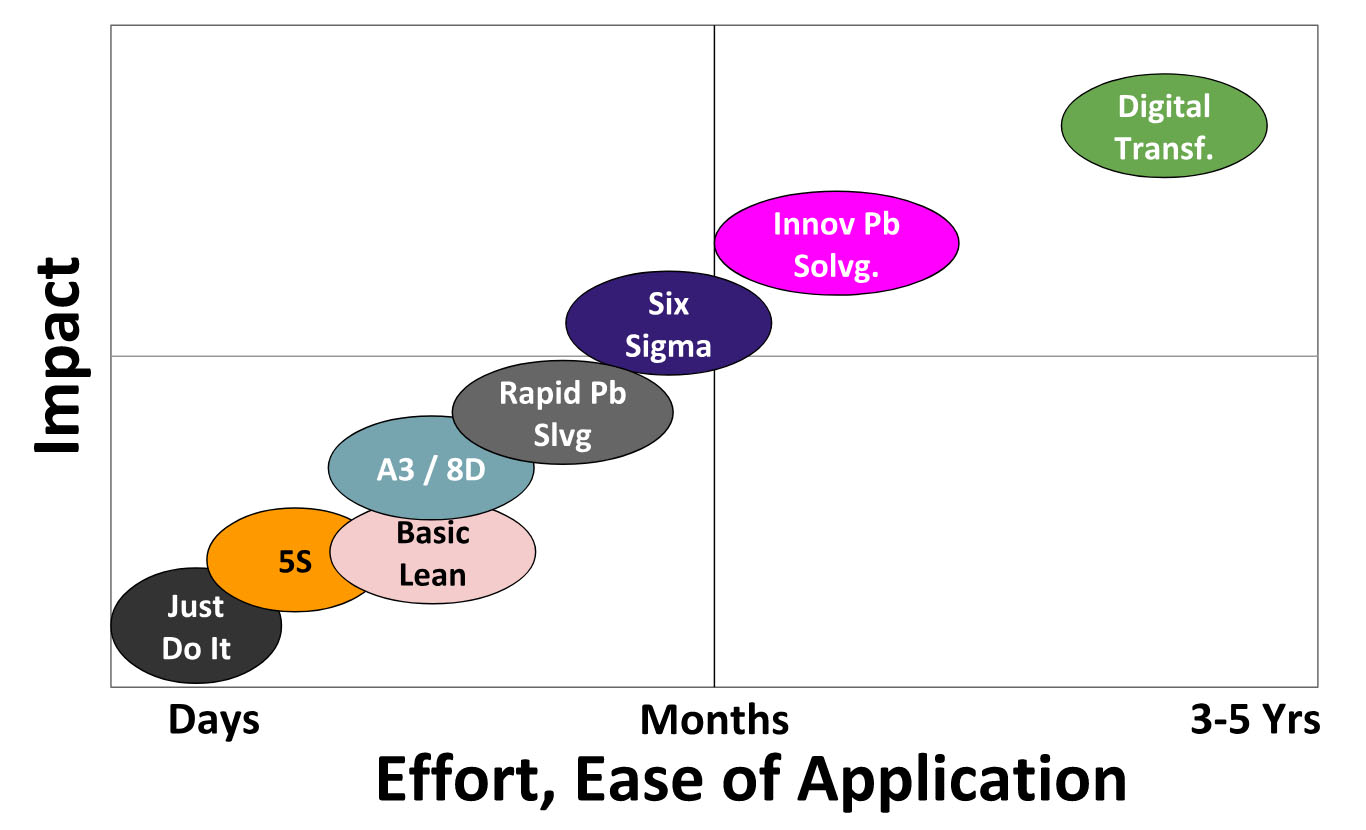 Improvement Continuum
Business performance improvement lies along a continuum, starting with Just Do Its (JDIs) and moving along to Basic Lean and ultimately to Digital Transformation.
Rarely can an organization leapfrog from a JDI to Digital Transformation in a single step.  The organizational learning and culture change that takes place when applying Lean and Six Sigma, provide organizations with the competencies and capabilities to attain Digital Transformation.
Lean and Six Sigma methods can provide both incremental and breakthrough improvements.  However, Digital Transformation supercharges Lean Six Sigma by applying technologies such as the Web, mobile apps, Robotic Process Automation, AI machine learning, robots and IOT / Industry 4.0.
"Extreme Lean"
Consider a simple example of how Lean can lead to digital transformation.
Let's suppose we are looking at how to use Lean to reduce the waste (DOTWIMPI) associated with your drive to work each day. Traditional Lean would note wasted time spent stopping for a light or stuck in traffic or time lost making a wrong turn, then seek a way to minimize this waste through process improvement. Typically, this Lean approach finds 15-30% of gains that can be achieved.
But Digital Transformation would exploit the Traditional Lean opportunities but also realize 95% of your car's time is spent parked or idle in traffic — that's 95% waste. This Extreme Lean assessment would lead us to an alternative pursuit such as Lyft or Uber as ways to reinvent the way we think about transportation by leveraging emerging technology.